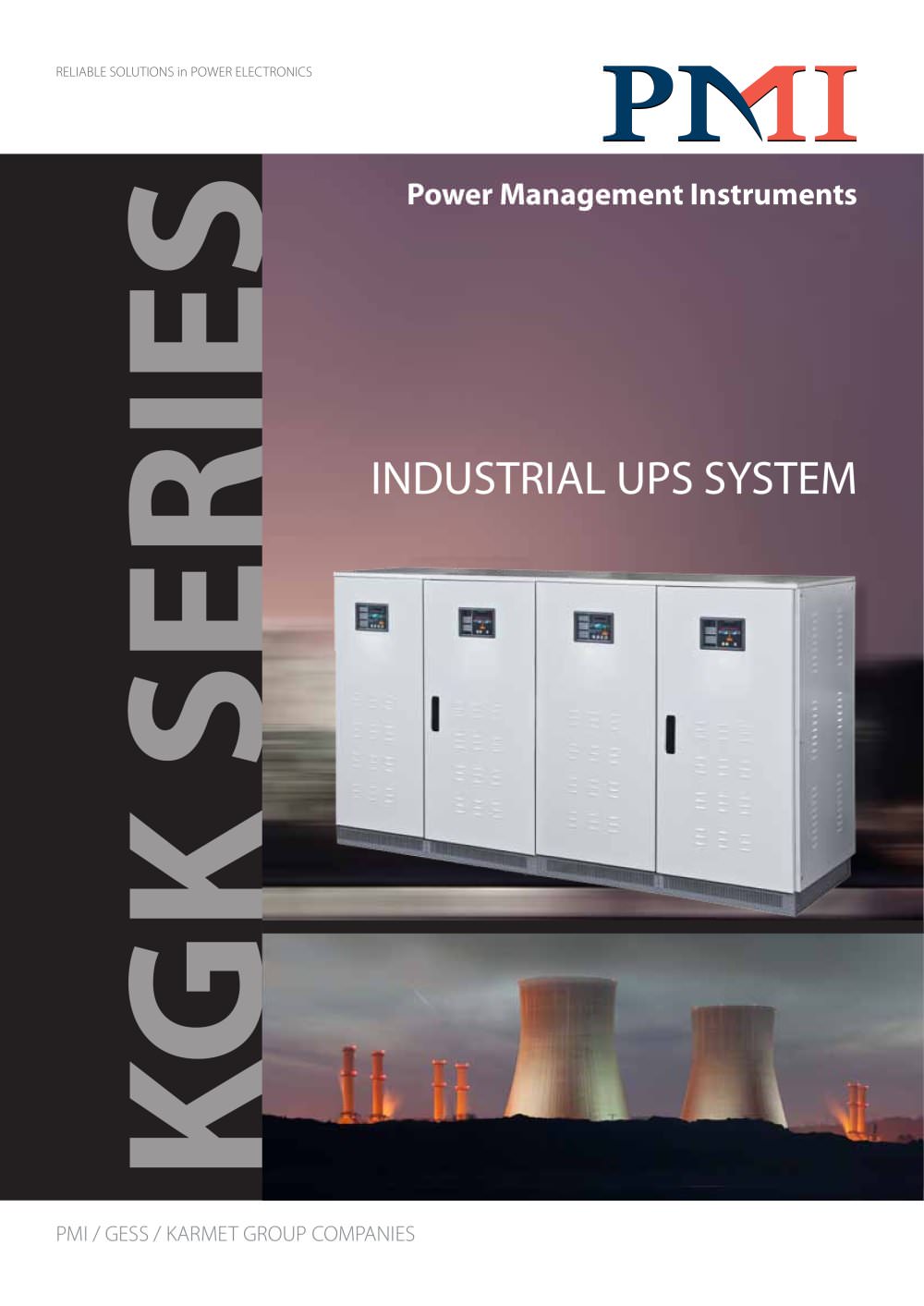 Industrial UPS System
Almoayyed International LLC - UAE exclusively represents PMI-Elektrik ve Elektronik Industrail UPS Systems for UAE region.
We also represent European Origin Industrial \UPS Systems.
The Industrial UPS System consist of rectifier with isolation transformer, invertor with isolation transformer & by-pass line voltage stabilizer with isolation transformer.
Individual control pannels for each unit
AC & DC distributions
Optional redundant rectifires
Optional redundant invertors via static transfer switch
Industrial UPS systems are regarded as fully customize power supply system for rugged environmnet and designed perticularly to safeguard critical loads in industrial applications where voltage transients, created by degraded mains suppply.
Industrial UPS systems are fully flexible and customizable & designed for active online installation between the power sources.
Application Areas:
Industrial UPS systems are priliminary designed to meet requirements for the applications.
Oil & Gas
Offshore / Onshore
Petro Chemical
Chemical
Power & Sub-stations
Production Process Plan
Pipe Line Control Centers
Airport, Avionics & Airfields
Railways & Metro Lines
Defence
Hospitals & Healthcare.